Chiappa Firearms Group - The Maker of Chiappa Firearms in Azzano Mella, Italy
| | |
| --- | --- |
| Chiappa Group is a corporation that includes Armi Sport, Kimar, Chiappa Firearms Ltd. and other companies in the firearms manufacturing world. The following information was compiled by the GunsForSale.com staff after interviewing members of the Chiappa Group at IWA 2011 in Nuremburg, Germany, and after touring the Chiappa factory in Azzano Mella, Italy. | |
Armi Sport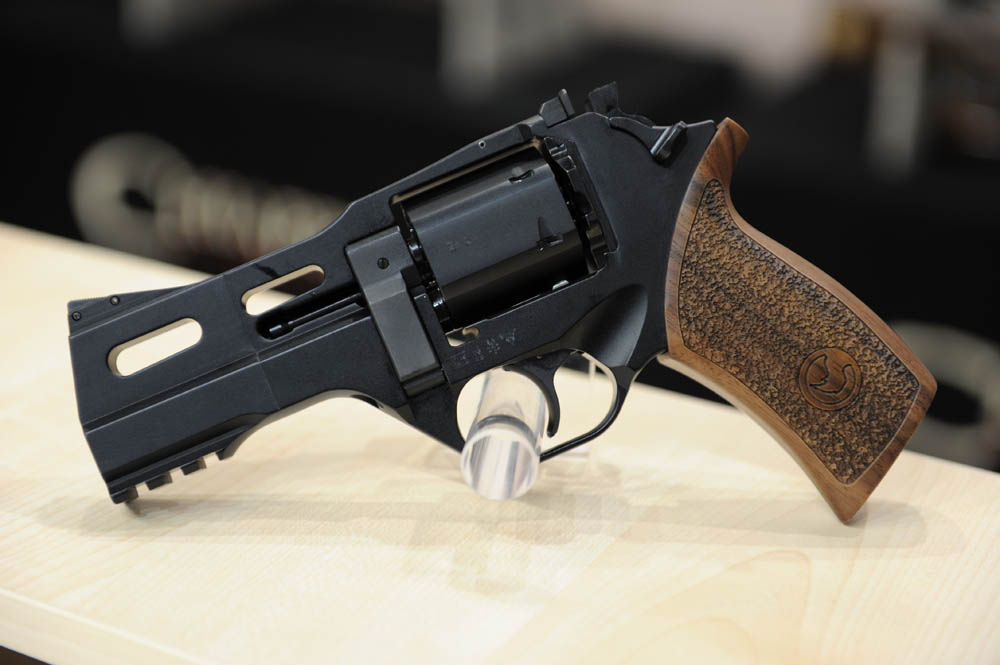 Armi Sport, the precursor to the Chiappa firearms known today, was founded by Ezechiele Chiappa in 1958. Chiappa worked alone initially, but as word spread about the quality of his guns, he expanded the company to meet demand.
From 1958 to 1962, Armi Sport made only one firearm: the Corsair pistol. In 1962, the Kentucky pistol was added to the product line. Success breeds success, and in 1963 Kentucky rifles were also added to the line.
In 1987, Exechiele's son, Rino, began to implement a number of technological advances in the manufacturing processes. These automated, precision processes combined with the old-world artisanship of Armi Sport's employees allowed the company to produce high quality firearms at increased production levels.
Kimar
The Kimar company was formed in the 1980's alongside Armi Sport. Whereas Armi Sport painstakingly produced artisan quality replica firearms, Kimar used automated, high quantity production methods to manufacture signal pistols and airguns.
Through the Kimar company, Rino was able to influence and advance the Armi Sport production methods.
Chiappa Firearms
Chiappa Firearms Ltd. is a US company responsible for the importation and marketing of Chiappa Group firearms in the United States.
Chiappa Factory
Chiappa constructed a new, larger facility in 2002. Not only did it provide an updated corporate headquarters, but it also included storage, manufacturing, research and development, and engineering facilities. The main building is over 70,000 square feet.
Inside, the company's administrative staff are few in number, but efficient, knowledgeable, and friendly. They field calls and emails from around the world, as the Chiappa Group has distributors in 34 countries. Chiappa family members not only still own the company, but are also involved in the day-to-day operations.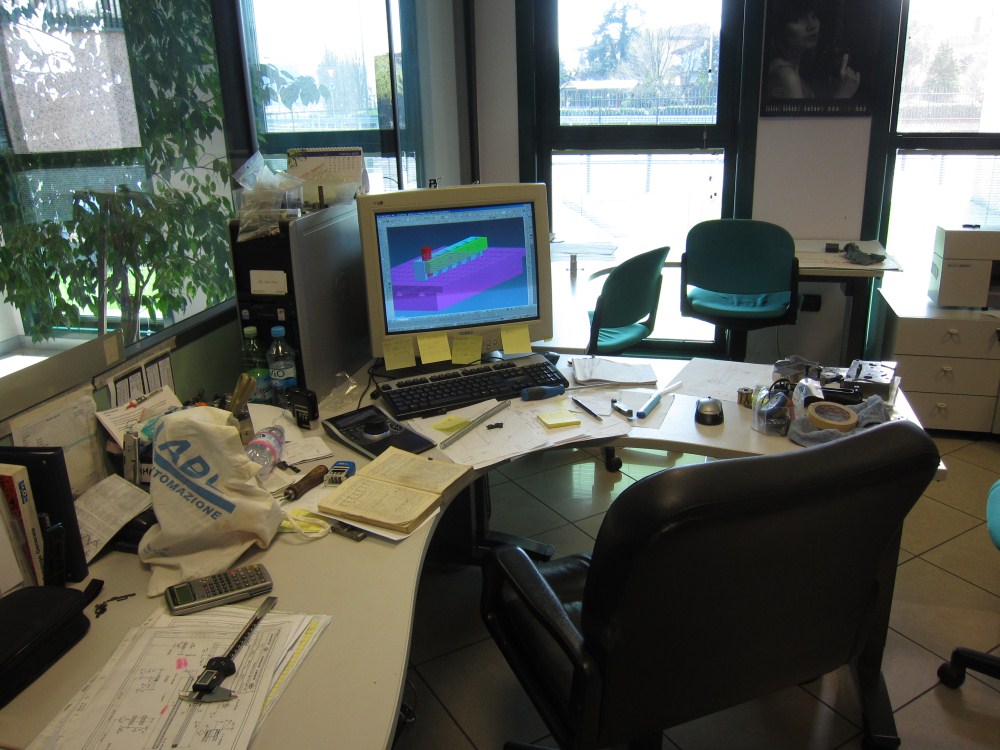 Deeper inside the building are the CAD (computer aided drafting) and rapid prototyping machines. With these, Chiappa can quickly create the physical form of a design to test its suitability or interoperability with other components, or test the ergonomics of a complete firearm design. Chiappa was an early adopter of CAD/CAM technology, having done so over 20 years ago.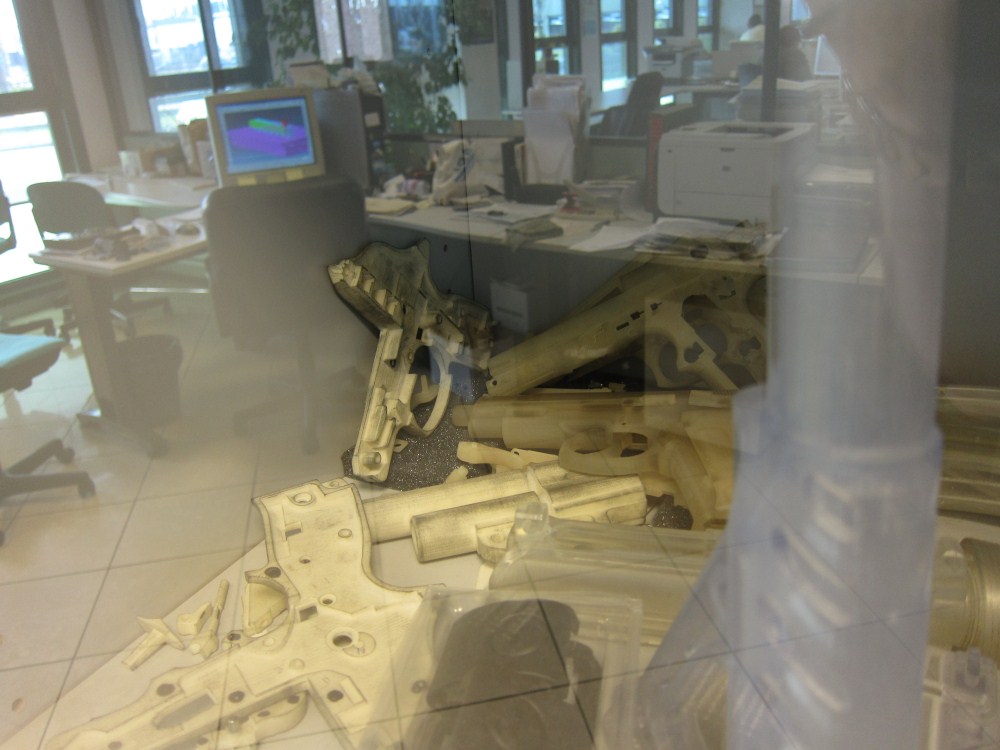 Chiappa manufactures almost every part for their firearms - in fact, it's rare for anything to be sourced outside of the Chiappa Group. Some of this is due to the types of firearms that Chiappa produces. They are one of the few companies in the world that make a wide array of replica firearms, so there aren't too many companies that they could purchase, say, hammers for a replica revolver from - and those that do produce such hammers are likely to be close competitors.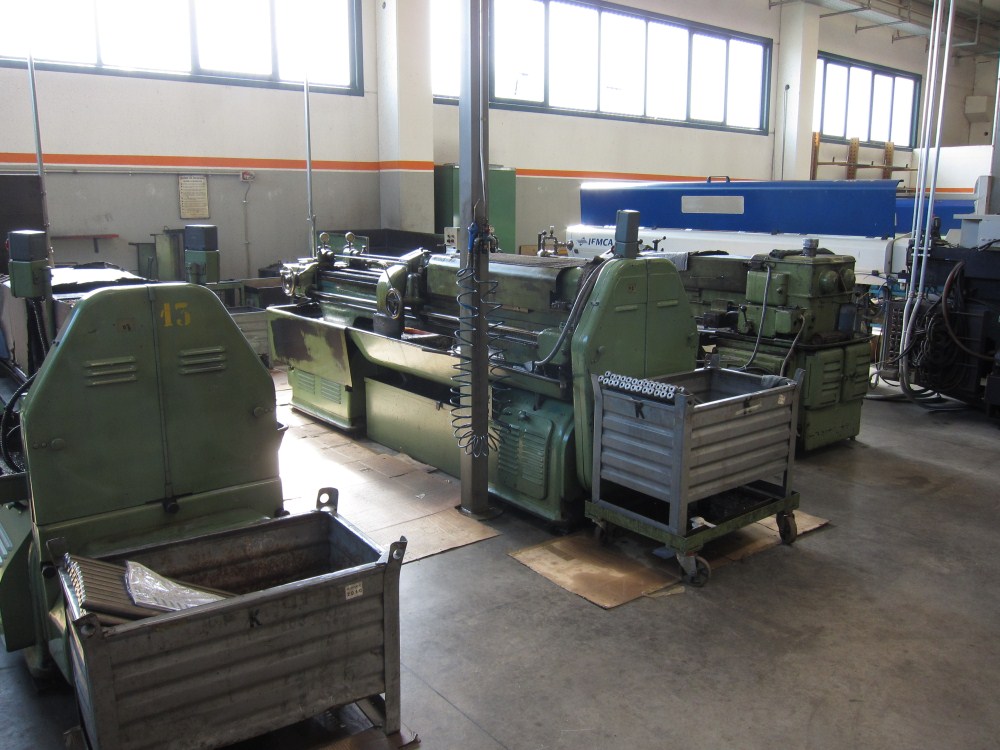 As a result, a strong culture of self-reliance has grown at Chiappa. This self-reliance includes the manufacture of barrels, which are made on site for everything from the short-barreled Rhino revolver to the Sharps replica rifles.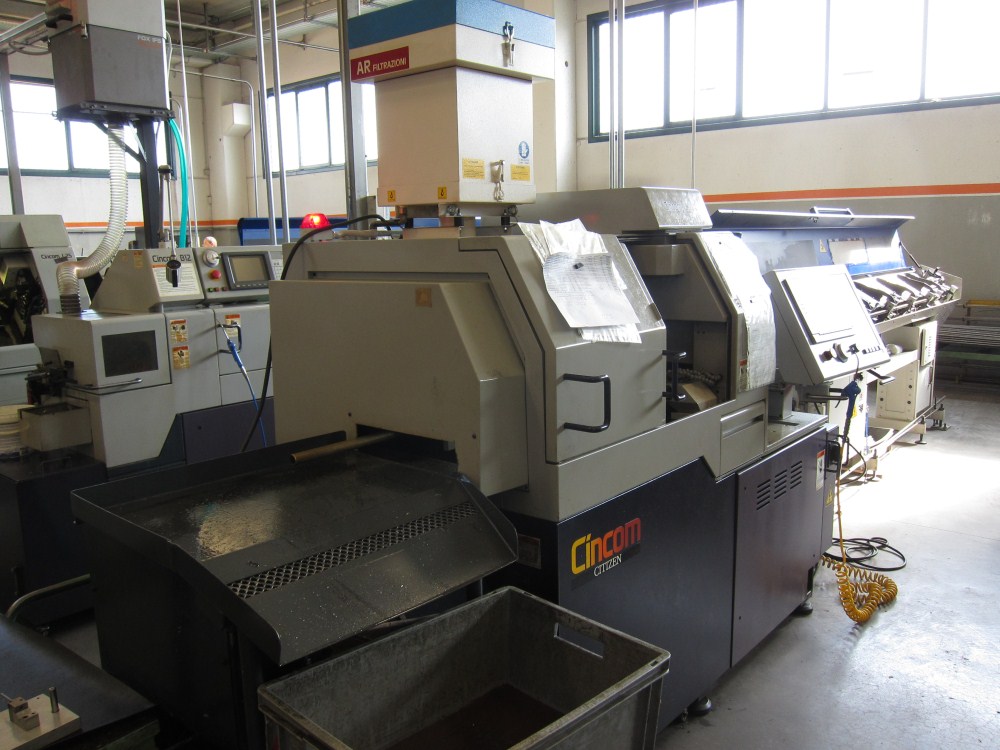 For the manufacture of small parts, Chiappa uses Cincom machines, made by the watchmaker Citizen. These machines are capable of intricate and detailed work, and do so faster than human craftsmen could perform the same tasks. To manufacture other components, Chiappa employs computer-controlled lathes, mills, and wire EDM machines.
Because of the unique and historic nature of some of the products Chiappa makes, the tooling required to manufacture and service them is simply no longer available at any price. This, however, is no great obstacle to Chiappa, and the skilled machinists employed there make all of the tooling necessary to ensure accurate production.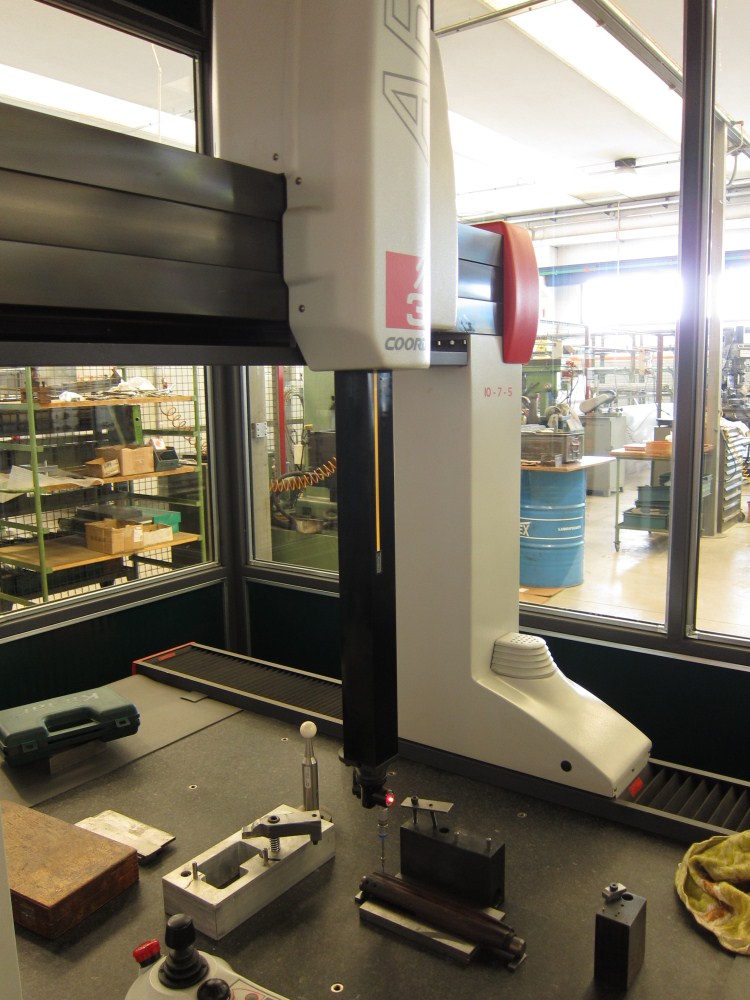 To verify this accurate production of components, Chiappa uses a COORD3 computerized measuring machine. It's capable of producing a computerized 3D model of any part, which can be used to ensure product quality as well as detect the exact dimensions of an antique firearm that Chiappa is looking to produce.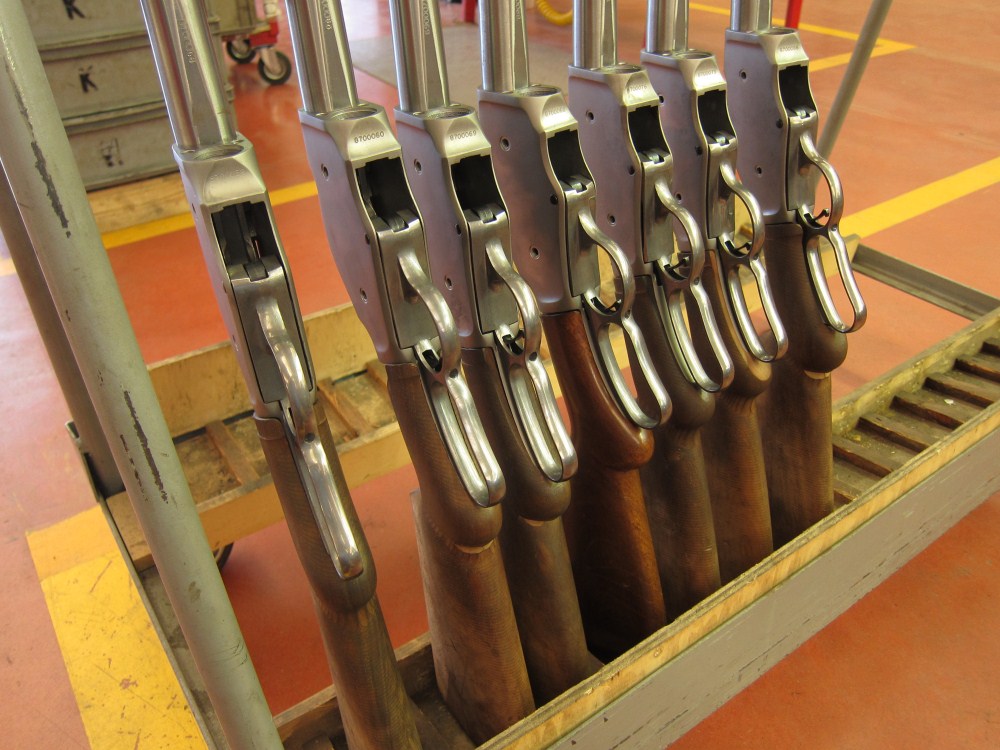 While this first half of the manufacturing floor is decidedly high-tech, with computer-controlled tooling at every turn, the other half of the company places a high emphasis on craftsmanship. In fact, a Chiappa executive described them as "artisans," and this is an entirely accurate description. This is where wood stocks are made practically by hand, go through finishing and climate-controlled curing processes, and are inspected for quality. In fact, each stock is unique, and intended to be used with one firearm receiver only.
After all the components have been manufactured, they are assembled by hand. Almost all of this assembly is done by female employees, because they are believed to have better hand-eye coordination and manual dexterity.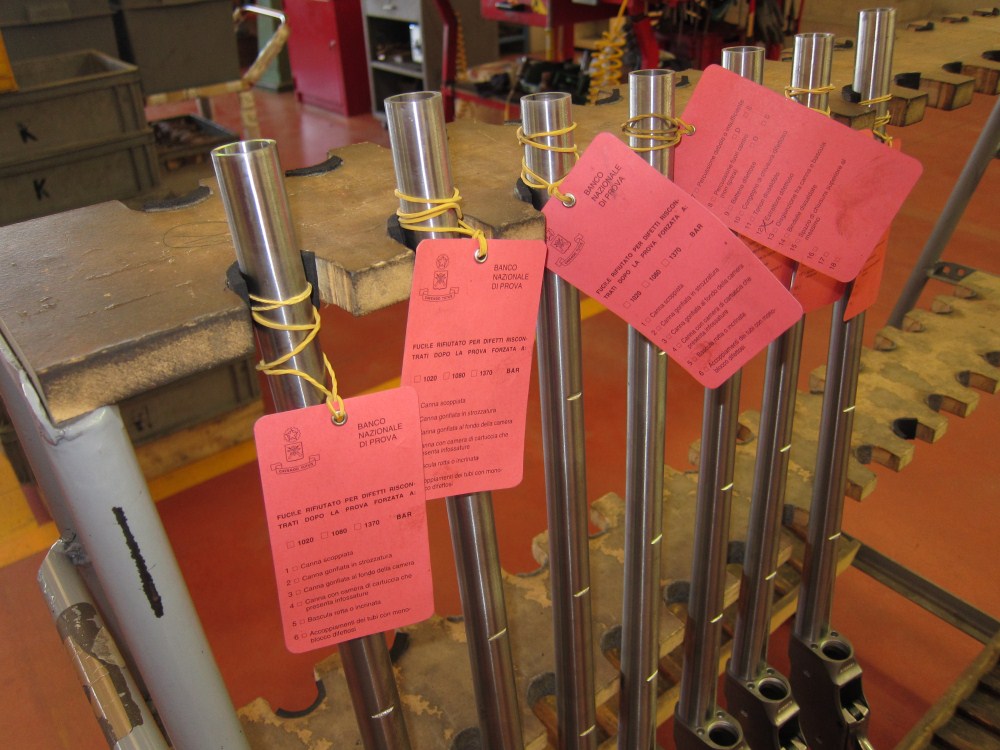 Testing of the assembled weapons is done in several ways. By law, all firearms produced by Chiappa - and even some of the blank guns made for KIMAR - must be proof tested, or high pressure tested. This testing is done by the Italian national proof house, which has an office at the factory. In addition to this, experienced employees perform function tests and live fire testing of every weapon that goes out the door. For example, every .22LR caliber firearm is tested with at least ten different types of ammunition.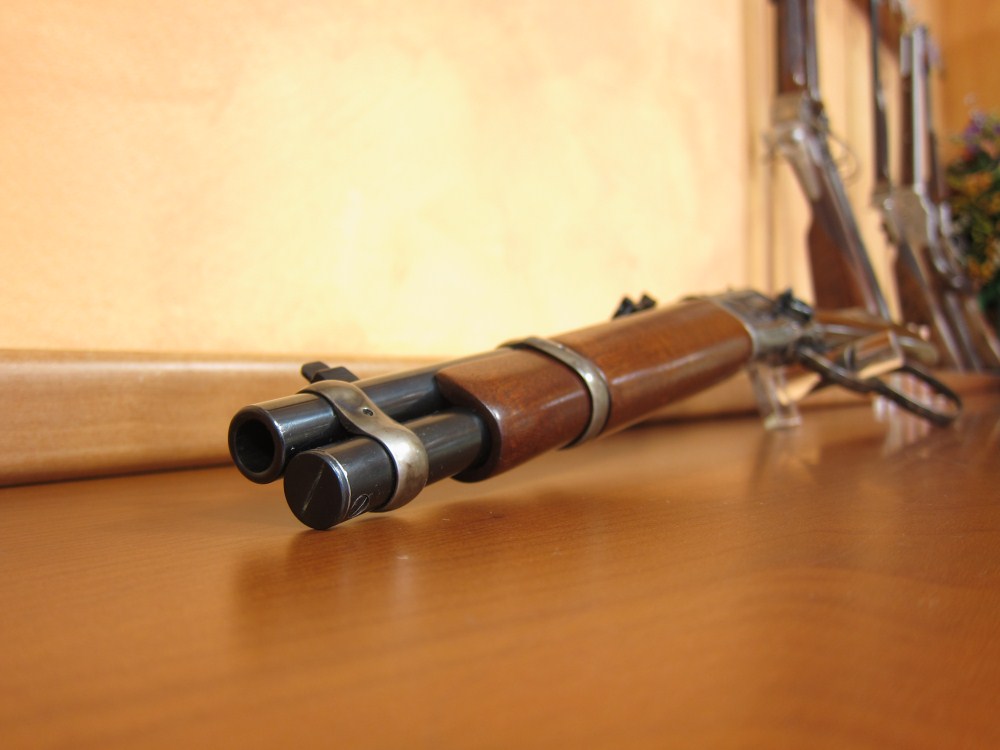 After this testing is complete, and final quality checks are done, the firearm is ready to be shipped to one of Chiappa's distributors. The process is not simple, but each weapon is uniquely - and proudly - a Chiappa.
Guns of Chiappa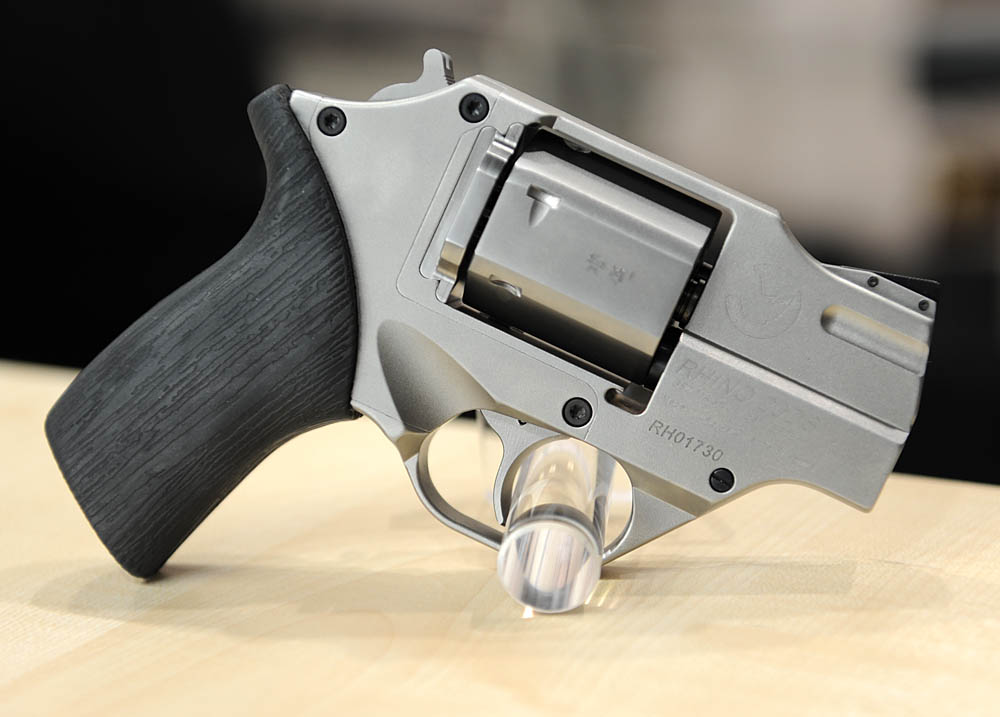 Rhino Revolver
The Chiappa Rhino turned the revolver world upside down – literally. Instead of the handgun barrel aligning with the top of the cylinder in the 12 o'clock position, it aligns with the bottom of the cylinder in the 6 o'clock position.
The purpose for the barrel aligned at the bottom of the cylinder is to reduce the felt recoil from the firearm. Additionally, this allows the user to have an improved grip angle on the gun. The result is a .357 Magnum that shoots like a cap gun.
Chiappa is producing the Rhino in a range of barrel lengths (2" to 6") and finishes. A black finish is standard, but additional finishes, like a gray steel, are also in production. Grips are rubber or wood.
1911-22
The 1911 may be the most popular handgun in the United States, but .45 ACP ammunition is rather expensive. Chiappa solved this problem by introducing a dedicated 1911 gun chambered in the .22 LR cartridge.
In addition to being easy on the wallet, the mild .22 LR cartridge is easy on new shooters in terms of both recoil and noise.
Chiappa is expanding its line of .22 LR guns to include a replica of the Beretta 92 (aka M9). The Chiappa M9-22 will ship in the second half of 2011.
Sharps Rifles
Sharps rifles are one of the more sought after line of guns by collectors. Chiappa manufacturers a wide range of Sharps rifles so the average firearms enthusiast can enjoy the experience of shooting them.
Chiappa's line of Sharps include both centerfire and breech loading percussion rifles. Whether you are looking for an 1859 Sharps Infantry with a double trigger or an 1874 heavy barreled Sharps Down Under, Chiappa has you covered.
Chiappa also produces a wide range of Spencers, Springfield and Winchester replicas.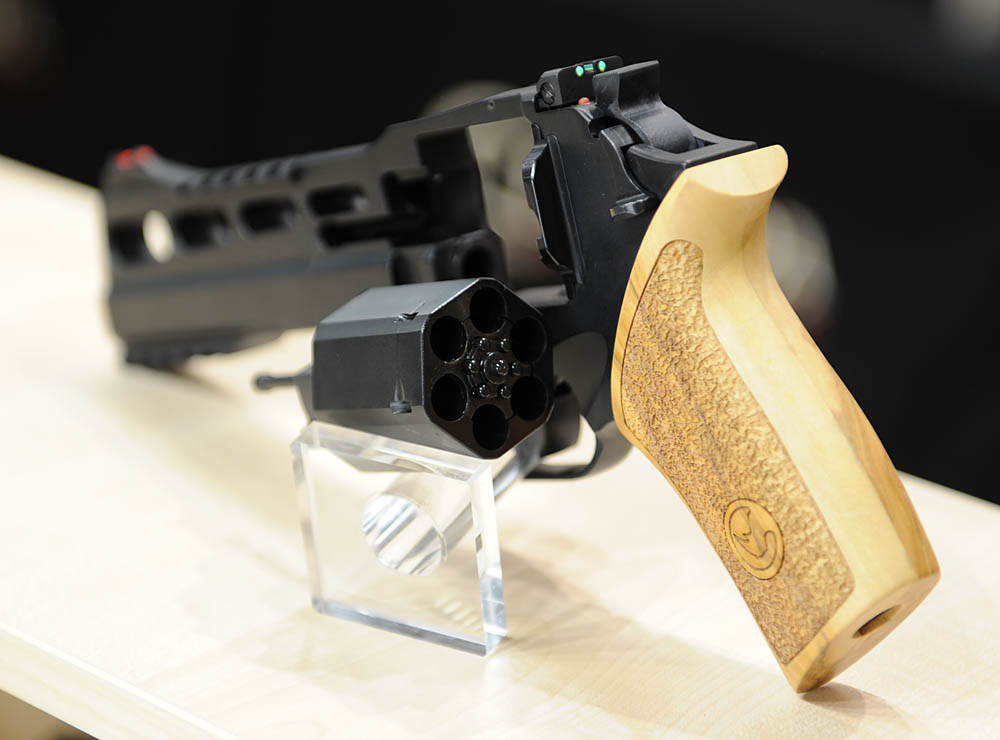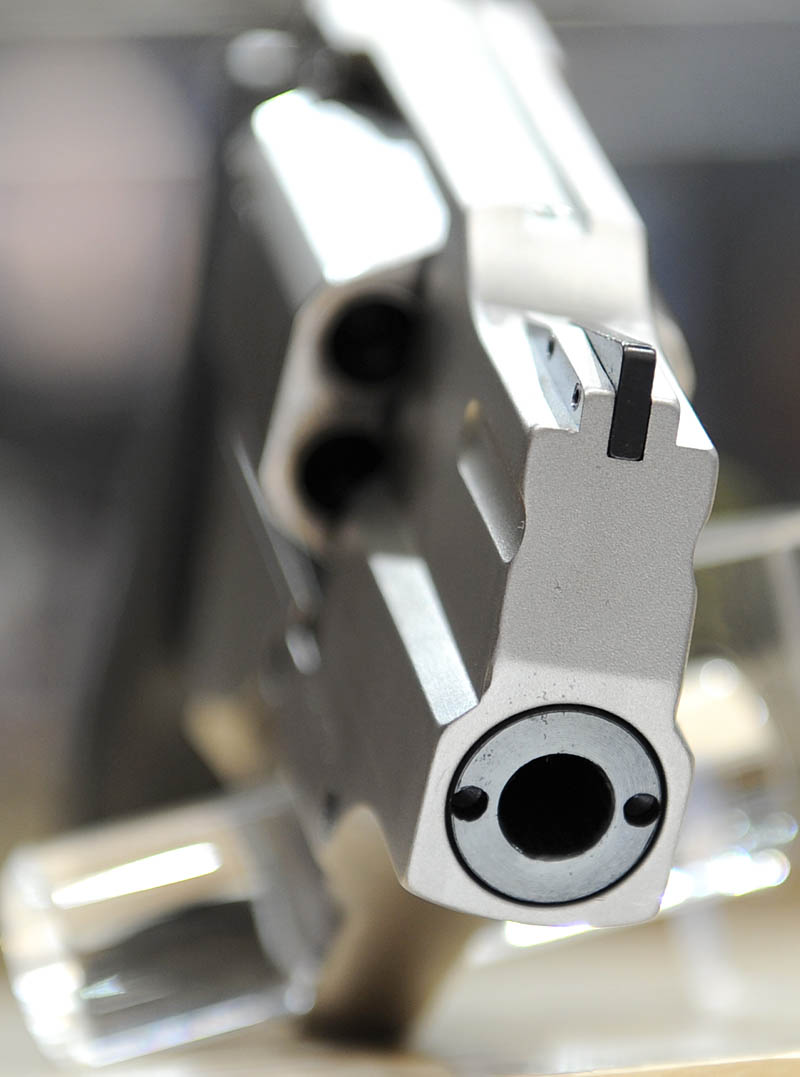 Ammunition for Chiappa Firearms