Sarsilmaz Firearms - Maker of Fine Turkish Pistols, Rifles and Shotguns
| | |
| --- | --- |
| Sarsilmaz Silah Sanayi is the largest privately owned firearms manufacturer in Turkey and operates one of the top three factories in all of Europe. Sarsilmaz is more than 130 years old and manufactures more than four dozen different firearms. This company profile was completed after interviewing key members of the Sarsilmaz team in Nuremberg, Germany. | |
History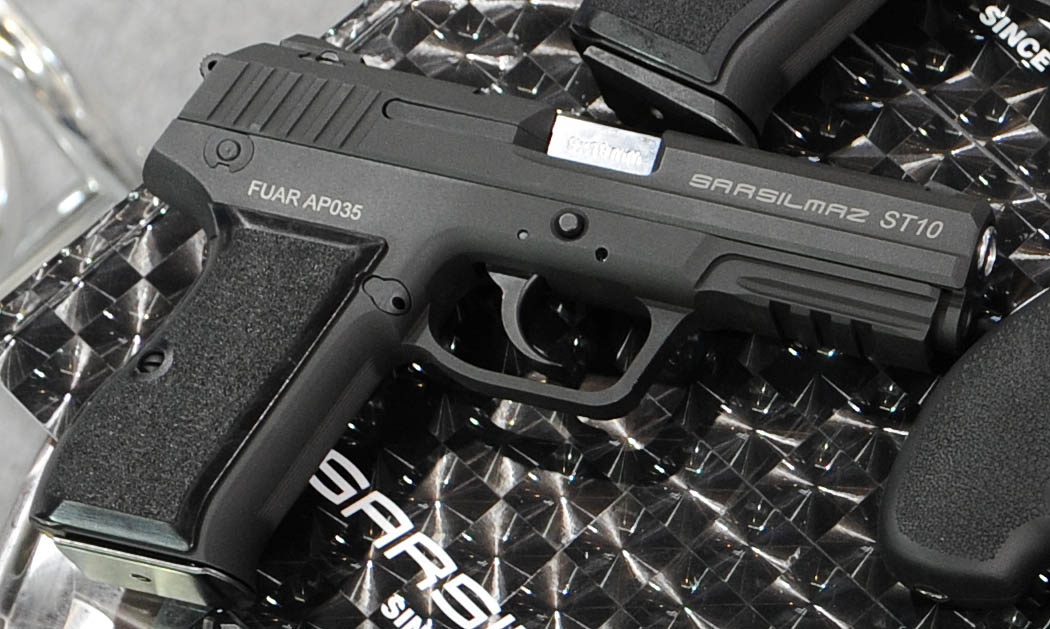 With its origins rooted in the 19th Century, Sarsilmaz Silah Sanayi is the largest privately held firearm maker in Turkey.
With more than 130 years of gun manufacturing experience, Sarsilmaz emphasizes passing that knowledge from generation to generation to ensure the company's high standards are kept.
Currently, Sarsilmaz makes 31 different shotguns and more than 20 different handguns. Sarsilmaz handguns are found in the holsters of the Turkish armed forces and police.
Sarsilmaz operates one of the top three factories in Europe. The Duzce, Kaynasli facility is roughly 35,000 square meters in size, and maintains rigorous ecological policies to make it environmentally friendly.
Sarsilmaz uses state of the art CAD/CAM systems with modern CNC machines to produce high quality firearms.
Most of the firearms manufactured by Sarsilmaz are destined for export. Currently, Sarsilmaz sells guns in 66 different countries around the world.
In addition to their own designs, Sarsilmaz manufactures firearms for other gun companies.
Sarsilmaz is the majority stakeholder in the Italian company Bernardelli and several other small arms makers in Europe.
Sarsilmaz Company Overview
Sarsilmaz Product Overview
Sarsilmaz K2 Pistol
The K2 pistol is manufactured by Sarsilmaz and is the primary pistol of the Turkish military. The K2 is available in 9mm, .40 S&W, .45 ACP and 10mm calibers.
The K2 has a traditional DA/SA trigger with the added ability to carry single action "cocked and locked" like a 1911.
Sarsilmaz specifically designed the K2 to absorb recoil so even the heavy hitting 10mm caliber isn't abusive to the shooter.
The Armalite AR-24 is a K2 pistol manufactured by Sarsilmaz to Armalite specs.
Sarsilmaz SR38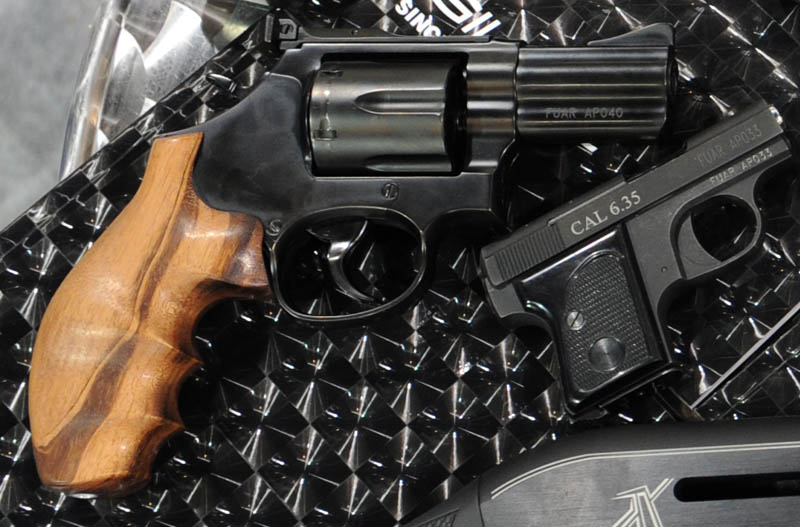 Sarsilmaz manufactures a .357 Magnum revolver called the SR38. The SR38 is a six shot revolver using a traditional double action trigger. An external hammer allows the gun to be cocked for crisp single action shots.
The barrel is 4" long and is rated for 25,000 rounds. It is made of forged steel. Sights are a three dot set up, which is unusual for most American revolver shooters.
Sarsilmaz Shotguns
Sarsilmaz manufactures a wide range of shotguns including pump, semiautomatic and over/under guns. Sarsilmaz also manufactures a number of tactical shotguns suitable for military, police and home defense work.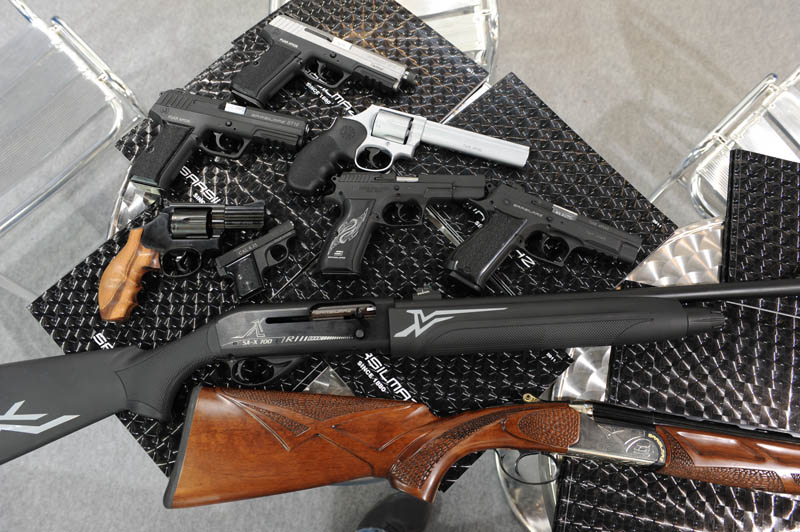 Ammunition for Sarsilmaz Firearms